Notifications are a system function available in XOOPS and ImpressCMS for module developers to use with their modules. Developers can determine which events within their modules will trigger notifications and also customize the messages sent for each of the events.
Site administrators will find options in each module's preferences to enable notifications, to determine where the notifications will display for the module (inline or as a block) and which of the module's events can be selected by users for notifications.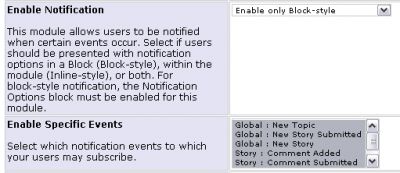 Users will have the options in their profiles to set the method for receiving notification messages (email or private message) and they will subscribe to the events for each module they wish to.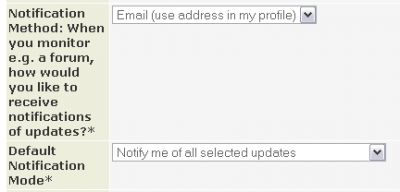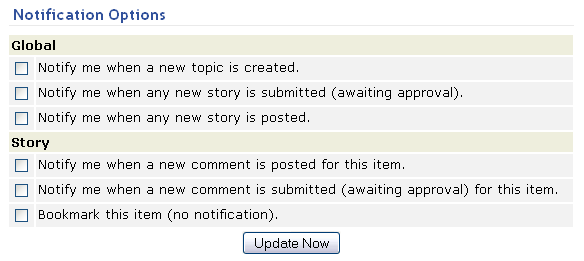 Users can review their notification subscriptions by clicking on the Notification menu item in the Users Menu
| | |
| --- | --- |
| Last modified on 2009/1/25 by Steve | |